Who We Are
Equity Aviation is a leading ground handling company providing logistical support in Aviation Business Jets.
About us
For over 22 years we have offered our clients the highest standards of quality and safety that have allowed us to strengthen our professional technical support and our range of operations to handle presidential flights, executives, VIP, private charter, cargo aircraft, air ambulances, military aircraft, and humanitarian missions.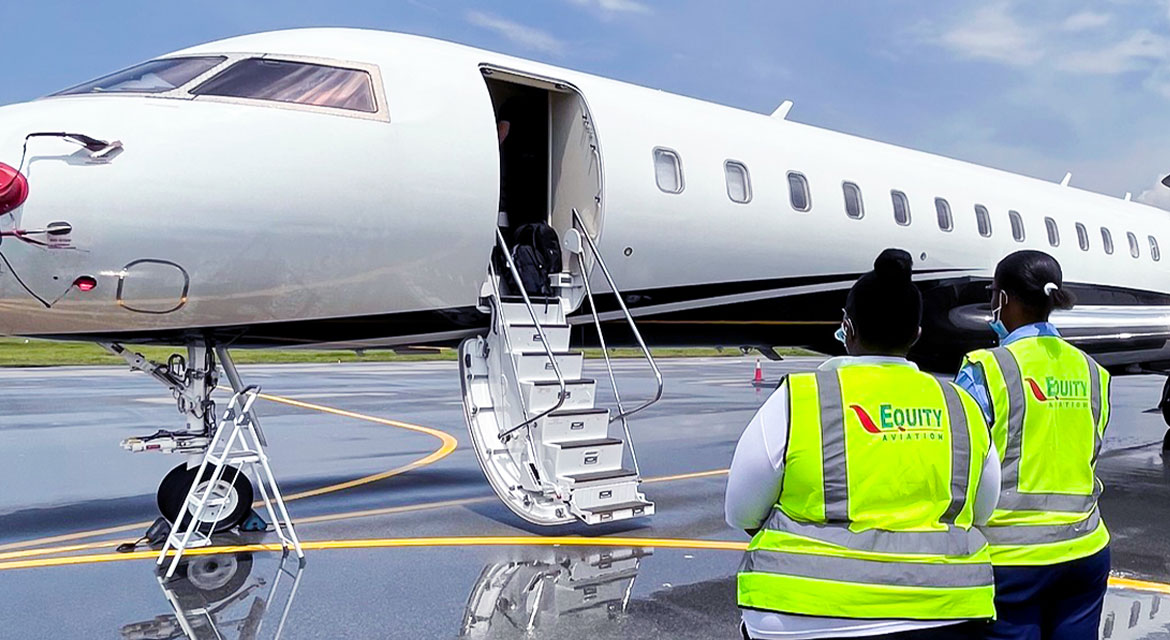 The gold standard in Tanzania & East Africa
OUR MISSION
Our mission is to focus on delivering high-quality ground-handling services, innovative ground-handling solutions, and value-added services to our customers.
To provide quick and effective technical ground handling support to our clients worldwide by responding effectively immediately to service requests and delivering royal service to our clients.
OUR VALUES
Services: To provide the highest quality service to our clients, suppliers, and authorities.
Professionalism: Our dedicated and multi-talented staff work tirelessly as a team to treat our clients and each other with dignity and respect.
Accountability: to be responsible for the efficient delivery of services in an unmatched manner.
Have any questions?
Let us assist you.